Building Technology Assignment Toolbox: Unveiling the Top 10 Essential Resources
June 03, 2023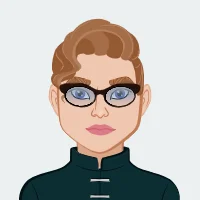 Kathrine Milne
United States
Building Technology
Kathrine Milne, an accomplished expert in building technology, is a graduate of Yale University in the United States. With her unparalleled expertise and profound passion for advancing the field of building technology, she continues to inspire and shape the future of construction.
A thorough understanding of the various facets of construction, architectural design, and engineering is necessary to complete a building technology assignment. Students need to look into a variety of resources that offer useful knowledge, tools, and references if they want to succeed in this field. The top ten resources for students to use to successfully complete their building technology assignments will be highlighted in this blog post. These sources include building technology websites, blogs, communities, and forums online, academic databases and research repositories, professional organizations and associations, reports and white papers from the construction industry, building codes and standards, and online video tutorials and webinars. They also include textbooks and reference books. Students can improve their knowledge, keep up with the most recent developments in the field, and produce thorough and well-researched architecture assignments by making effective use of these resources. These resources will be helpful allies on your path to a degree in building technology, whether you need details on eco-friendly building methods, structural design strategies, or the most recent developments in building materials. Let's get started and look at the top 10 sources that will help you with your Building Technology Assignment.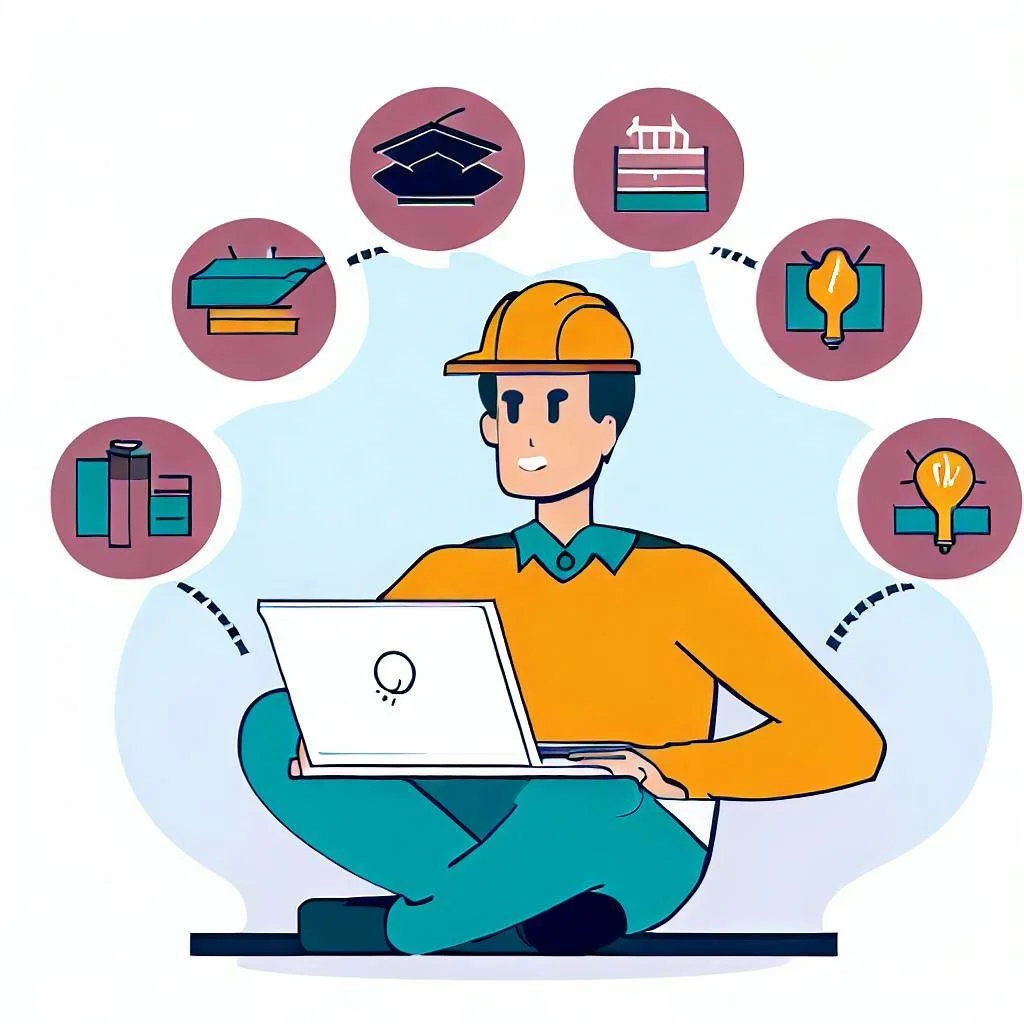 Building Technology Textbooks and Reference Books

Textbooks and other types of reference books are among the most fundamental resources that can be used for any kind of assignment. There are a number of well-known books available in the field of building technology. These books cover a broad range of subjects, including structural design, materials, construction techniques, and sustainable building practices. The textbooks "Building Construction Illustrated" by Francis D.K. Ching and "Fundamentals of Building Construction: Materials and Methods" by Edward Allen and Joseph Iano come highly recommended as excellent resources for learning about building construction. These books will provide you with a strong basis upon which to build your assignment.

The text "Building Construction Illustrated" by Francis D.K. Ching comes highly recommended as a textbook.

Authors Edward Allen and Joseph Iano's "Fundamentals of Building Construction: Materials and Methods"

Online Journals and Research Databases

Examining scholarly articles and research papers is an absolute must if one wishes to delve more deeply into particular subjects. There is a vast collection of articles that are related to building technology that can be accessed through the use of online journals and research databases such as JSTOR, ScienceDirect, and IEEE Xplore. These platforms provide valuable insights into current trends, innovative technologies, and case studies, and contain research papers written by experts in the field. Make use of these resources so that you can provide information that is evidence-based and supports for your arguments in your assignment.

JSTOR and ScienceDirect are two research databases that are recommended for use.

IEEE Xplore

Building Technology Websites and Blogs

The internet is a rich source of information on a variety of topics, and the field of building technology is not an exception. Students have access to a wealth of resources thanks to the proliferation of websites and blogs that are specifically devoted to this field. BuildingGreen and ArchDaily are two examples of websites that offer articles, how-to guides, and case studies on the topic of environmentally friendly building design, construction, and materials. Building Science and Construction Informer are two examples of blogs that concentrate on the more technical aspects of building technology and provide in-depth analyses and the opinions of industry professionals. These resources will both keep you abreast of the most recent happenings and inspire you to think of original ideas to incorporate into your project. Recommended Building Technology Websites and Blogs: BuildingGreen ArchDaily Building Science Construction Informer

Online Building Technology Communities and Forums

Participating in online communities and discussion forums that are devoted to the creation of technology can significantly improve the quality of the education you receive. Active communities involving industry professionals, academics, and students can be found on platforms such as Reddit and Stack Exchange. These communities discuss a variety of topics related to building technology. You have the opportunity to engage professionals in the field in conversation, ask them questions, and gain valuable insight from those interactions. These communities can be helpful in removing confusion, facilitating the sharing of ideas, and leading to the identification of additional resources that you would not have come across otherwise.

Communities and Forums Online Recommendations Relating to Building Technology:

Reddit (r/BuildingTechnology)

Stack Exchange (the sections for Architecture and Building Technology)

Building Information Modeling (BIM) Software

Building Information Modelling (BIM) software has brought about a revolution in the building industry by enabling professionals to create detailed three-dimensional models and simulations of buildings. Learning how to use building information modeling software (BIM) can be of great assistance to you as a student working on building technology projects. You are able to visualize your designs with software such as Autodesk Revit and ArchiCAD. These programs also allow you to analyze structural elements and simulate the building process. Your ability to demonstrate a practical understanding of building technology as well as showcase your technical skills can be improved by incorporating BIM into your assignment.

Professional Organizations and Associations

Participating in professional organizations and associations that are associated with the construction industry can provide access to a wide variety of resources. The American Society of Civil Engineers (ASCE) and the Royal Institution of Chartered Surveyors (RICS) are two examples of associations that provide members with access to research publications, industry news, and opportunities to network with other professionals. Becoming a member of one of these organizations will make it possible for you to make useful connections, receive mentoring, and gain access to additional resources that can help you improve your assignment.

Organizations and Associations for Professionals That Come Highly Recommended Include the American Society of Civil Engineers (ASCE) and the Royal Institution of Chartered Surveyors (RICS).

Construction Industry Reports and White Papers

Reports and white papers written for the construction industry are great examples of useful information sources for schoolwork pertaining to building technology. Reports are produced by organizations such as the World Green Building Council and the National Institute of Building Sciences. These reports cover topics including sustainable construction practices, energy efficiency, and innovative building techniques. These reports frequently include statistical data, case studies, and recommendations that can strengthen the credibility of your assignment as well as the level of analysis that it provides.

The World Green Building Council is one of the recommended organizations for reports on the construction industry.

Building Sciences Division of the National Institute of Building

Academic Databases and Research Repositories

For the purpose of constructing technology projects, online research databases, academic databases, and research repositories can all serve as useful resources. Access to scholarly articles, theses, and dissertations written by researchers all over the world is made possible by online platforms such as Google Scholar and ResearchGate. By searching through these databases, you will gain access to a vast array of studies that are associated with building technology. As a result, your assignment will be well-informed and supported by reputable sources.

Google Scholar is one of the many academic databases and research repositories that are recommended.

Building Codes and Standards

Building codes and standards are extremely important to the construction industry because they ensure that buildings are safe, long-lasting, and compliant with regulations. Your comprehension of the legal and regulatory considerations that are involved in building technology can be demonstrated by including pertinent building codes and standards in your assignment. You are able to cite the building codes and standards that are provided by national and international organizations like the International Code Council (ICC) and the American Society for Testing and Materials (ASTM) in your assignments. These organizations provide access to these resources.

The International Code Council (ICC) and the American Society for Testing and Materials (ASTM) are two organizations that are recommended for their building codes and standards.

Online Video Tutorials and Webinars

Visual learning can be extremely useful, particularly when dealing with difficult subjects like building technology. Webinars and online video tutorials offer a platform for learning that is both interactive and interesting to students. Tutorials and webinars pertaining to various aspects of building technology can be found on various online platforms, such as YouTube and LinkedIn Learning. Utilizing these resources can assist you in comprehending particular concepts, acquiring knowledge of software tools, and acquiring useful insights from industry professionals.
Conclusion
In order to ensure a thoroughly researched and well-informed result, it is imperative to complete a building technology assignment using a comprehensive approach that incorporates a variety of resources. Students can access a wealth of knowledge and stay up to date with the most recent trends and innovations in the field by utilizing textbooks, online journals, websites, and blogs. Engaging in online communities and forums enables the sharing of concepts and professional advice, and BIM software improves the application of theoretical ideas in practice. Professional associations, industry reports on the building sector, and academic databases offer insightful analysis and supporting data for assignments. A thorough understanding of the legal and regulatory considerations is shown by the incorporation of pertinent building codes and standards. Finally, webinars and online video tutorials provide opportunities for visual learning and hands-on demonstrations. Students can improve the standard of their building technology assignments, demonstrate their knowledge, and build a solid foundation for a prosperous career in the building and design industries by effectively utilizing these top 10 resources.