SolidWorks vs. Other CAD Software: Making the Right Choice for Architecture Assignments
June 05, 2023
Todd Swisher
Australia
CAD assignment help
Todd Swisher is an experienced architect and a passionate advocate for using SolidWorks in architecture assignments. With a Bachelor's degree in Architecture from Cornell University, Todd has honed his skills in SolidWorks and understands the value it brings to students.
There are many options to select from in the constantly expanding world of computer-aided design (CAD) software, each with its own special benefits and features. However, SolidWorks shines as the top option for students when it comes to architecture assignments. SolidWorks stands out from the competition thanks to its extensive toolkit, user-friendly interface, and extensive capabilities. Students can make use of cutting-edge design tools, build complex 3D models, run simulations and analyses, collaborate easily, and access a wealth of resources specific to their architectural needs with SolidWorks. For students studying architecture, SolidWorks truly sets the bar for excellence in CAD software.
Why Choose SolidWorks for Architecture Assignments?
SolidWorks: A Versatile CAD Solution
SolidWorks is renowned for its adaptability, which makes it a fantastic option for architecture projects. Users can build intricate 3D models, simulate structures, and analyze designs thanks to its powerful features, which guarantee accuracy and precision. Students can use SolidWorks to realize their architectural ideas while exploring various design options and making wise decisions.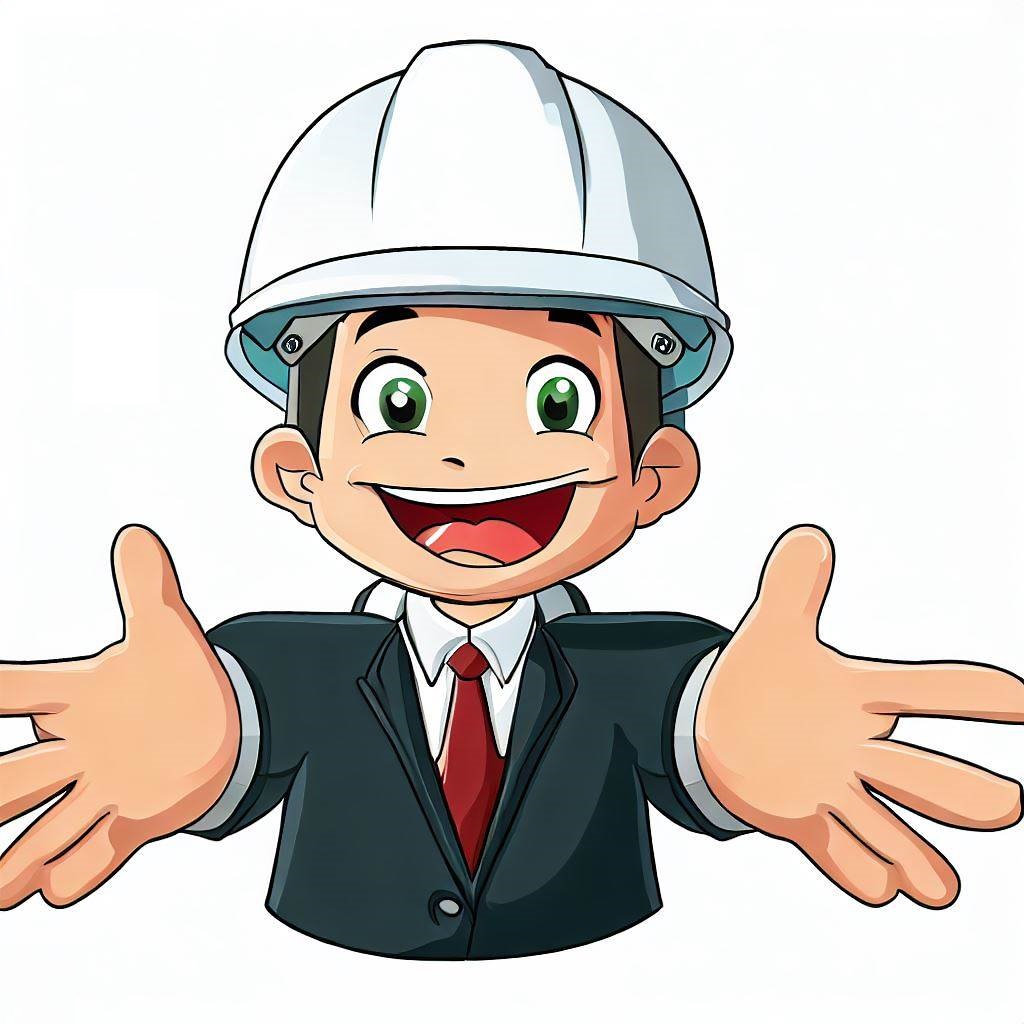 Detailed 3D Modeling Capabilities
Students can use SolidWorks to create intricate 3D models that accurately depict the details of their architectural designs. Users of the software can design structures, visualize spaces, and analyze the overall composition from a variety of perspectives thanks to the software's extensive tool library. SolidWorks' precise modeling tools support students in effectively expressing their ideas and producing visually stunning presentations.
Simulations and Analysis
Students can assess the structural soundness of their designs using the robust simulation and analysis tools provided by SolidWorks. They can predict how their architectural creations will react to different forces and environmental factors using tools like finite element analysis (FEA). Students can identify potential problems and optimize their designs accordingly by simulating real-world scenarios, ensuring safety and effectiveness.
Seamless Collaboration and Compatibility
Collaboration is frequently essential in architecture projects. SolidWorks offers a collaborative setting that enables several users to work on the same project at once. Within the software, students can effectively communicate, review changes, and share their designs. Additionally, SolidWorks is compatible with other CAD programs, improving workflow efficiency by making it simpler to import and export files between various platforms.
Extensive Resources and Support
SolidWorks has a sizable user base and offers its users a wealth of resources and support. Students have access to a wealth of online tutorials, discussion boards, and educational resources to develop their skills and solve any problems they may run into. Additionally, SolidWorks assignment help is easily accessible, enabling students to get direction and assistance in effectively using the program for their particular architectural assignments.
Comparing SolidWorks with Other CAD Software
SolidWorks stands out in numerous ways despite the fact that there are a number of CAD software options available, particularly when it comes to architecture assignments. Students favor it because of its extensive feature set, user-friendly interface, and seamless collaboration abilities. SolidWorks distinguishes itself from competing CAD software options with its intricate 3D modeling capabilities, simulations, and analysis tools, as well as its compatibility with other design disciplines. SolidWorks is the best option for architecture students who want to excel in their coursework and improve their employment prospects due to its accessibility, abundance of resources, and industry recognition.
User-Friendly Interface and Ease of Use
The interface of SolidWorks is user-friendly, intuitive, and simple to use. Its organization and layout are intended to increase productivity and speed up the design process. Without extensive training or experience, students can quickly become familiar with the software and understand its functions thanks to its intuitive interface. Other CAD software choices, however, might have more difficult learning curves or user interfaces, requiring students to put in more time and effort to become proficient. Students can concentrate on their architecture assignments and let their creativity run free thanks to SolidWorks' user-friendly interface, which prevents software complexity from getting in the way.
Design Flexibility and Parametric Modeling
Students can easily alter their designs thanks to SolidWorks' robust parametric modeling capabilities. They are able to experiment with various design iterations without having to start from scratch thanks to the flexibility of changing dimensions, constraints, and relationships. Other CAD programs might not offer the same degree of flexibility, necessitating more time and effort to make comparable design modifications.
Integration with Other Design Disciplines
Working together on architecture projects frequently involves experts from other design fields. With other software platforms like structural analysis programs and electrical design tools, SolidWorks offers seamless integration. The accuracy of architectural designs can be accurately represented and incorporated into more general project requirements thanks to this integration, which also makes inter-disciplinary coordination easier.
Industry Standard and Employability
The engineering and architecture fields are well known for using SolidWorks. Students improve their chances of finding employment by becoming proficient in SolidWorks while still in school. SolidWorks expertise is valued by many employers, making it a valuable skill to list on a resume. Other CAD software might not have the same weight in terms of industry recognition even though it is suitable for some applications.
SolidWorks: A Cost-Effective Solution for Students
Students must consider affordability when selecting CAD software for their architecture assignments. Compared to other CAD software options, SolidWorks stands out as a cost-effective solution. It makes education more affordable by providing educational licenses at reduced rates. The functionality of SolidWorks is unaffected by its low cost because it offers a wide range of features specifically suited for architectural design. By selecting SolidWorks, students can maximize their design capabilities without worrying about cost by having access to a powerful CAD program at an affordable price.
Educational Licenses and Discounts
SolidWorks makes itself more accessible and affordable by providing educational licenses created specifically for students. Students can access the full range of SolidWorks features with these licenses, which frequently have steep discounts, without breaking the bank. Additionally, SolidWorks may partner with educational institutions to offer additional discounts or even free access to the software.
Reduced Learning Curve
Students have a shorter learning curve thanks to SolidWorks' user-friendly interface and abundant learning resources. With simple-to-use tools and a wealth of tutorials available, students can quickly become familiar with the software's features, cutting down on training time and allowing them to concentrate on their architectural assignments.
Comprehensive Feature Set at an Affordable Price
A wide range of features that are especially suited for architectural design are available in SolidWorks. SolidWorks offers great value without sacrificing functionality. Without having to spend more money on more expensive CAD software options, students have access to a wide range of tools for 3D modeling, simulations, analysis, and collaboration.
Long-Term Cost Savings
The effectiveness and adaptability of SolidWorks can result in long-term cost savings for students. Students can optimize their architectural models, reduce errors, and streamline their design processes by utilizing its cutting-edge tools and features. In addition to saving time, these efficiencies reduce material and resource waste, which could ultimately lead to significant cost savings.
Enhancing Skills and Employability with SolidWorks
SolidWorks offers valuable opportunities for skill development and improving employability in addition to being a potent tool for architecture projects. Students have the opportunity to develop in-demand skills that are highly applicable in the engineering and architecture industries by working with SolidWorks. These abilities include simulations, analysis, 3D modeling, parametric design, teamwork, and effective communication. Learning SolidWorks shows technical proficiency as well as the capacity to think critically, solve problems, and collaborate well with others. The likelihood that students will land satisfying jobs in architecture and related fields is significantly increased by these skills.
Industry-Recognized Skillset
Employers highly value SolidWorks expertise because it is used extensively in the engineering and architecture sectors. Students who master SolidWorks during their academic career develop a skill set that is in line with industry standards and expectations, improving their chances of finding employment after graduation.
Transferable Skills
Using SolidWorks for architecture assignments has given me transferable skills that I can use in other areas and applications. The parametric modeling, simulation, and analysis features of the software can be used in a number of design fields besides architecture, including mechanical engineering or product design. The career opportunities for students are further expanded by their versatility, which also lets them explore different avenues.
Collaboration and Communication Skills
SolidWorks makes it easier for design teams to collaborate and communicate, two skills that are essential in professional settings. Students gain effective communication skills, learn to present their ideas visually, and collaborate with other team members by using SolidWorks in their architecture assignments. Since successful project completion depends on effective teamwork, these abilities are highly valued in the industry.
Continuous Learning and Support
Because of SolidWorks' widespread use, students have access to resources and support for ongoing learning. Updates and new features are frequently released as the software develops, enabling students to keep up with the most recent developments and trends in the industry. Additionally, SolidWorks' active user base and online forums give students a place to ask questions, impart knowledge, and connect with industry experts.
SolidWorks: A Superior Design Experience for Architecture Assignments
When compared to other CAD software options, SolidWorks offers a noticeably better design experience, particularly for architecture projects. This market-leading software is distinguished by outstanding design capabilities and an unmatched user experience. It stands out from the competition thanks to its user-friendly interface, robust parametric modeling tools, large library of design elements, and realistic visualization capabilities. Students can unleash their creativity, easily hone their architectural concepts, and produce breathtaking visual representations of their designs with SolidWorks. The user-centric design of the software makes sure that students can navigate with ease and realize their full design potential.
Intuitive Interface and Workflow
Students can easily navigate SolidWorks' software thanks to its user-friendly interface. Tools are arranged and laid out to increase productivity and speed up the design process. Students can quickly access the required features, personalize their workspace, and design a workflow that is unique to their needs.
Parametric Modeling and Design Flexibility
SolidWorks' powerful parametric modeling capabilities are one of its best qualities. By using parameters to guide their designs, students can easily modify their work and iterate their designs. They can investigate various design options and make changes on the fly by adjusting dimensions, constraints, and relationships. Students can improve their architectural concepts and adjust to changing project requirements thanks to this degree of design flexibility.
Extensive Library of Design Tools and Components
SolidWorks has a sizable library of design resources and elements made especially for the creation of architectural designs. Students can easily incorporate a wide variety of pre-built items, fixtures, fittings, and architectural components into their designs thanks to their access to these resources. By offering pre-made components, this library saves time and effort while ensuring accuracy and consistency throughout the design process.
Realistic Visualization and Rendering Capabilities
Students can present their architectural designs in an engaging way by using SolidWorks' excellent realistic visualization and rendering capabilities. Students can produce high-quality renderings and immersive visualizations thanks to the software's support for advanced rendering techniques, materials, lighting, and texturing options. As a result, they are better able to explain their design concepts to clients, stakeholders, and teachers.
SolidWorks: Support and Resources for Architecture Students
Beyond its potent design capabilities, SolidWorks shows a strong commitment to assisting students in their educational journey. SolidWorks gives architecture students access to a wealth of helpful resources and support. These consist of in-depth online guides and documentation, a vibrant user base and community for SolidWorks, a certification program to verify skills, user gatherings, and training courses. These tools and support systems make sure that students have the direction and resources they need to improve their SolidWorks proficiency and complete their architecture assignments successfully. SolidWorks truly places emphasis on the development and accomplishment of architecture students throughout their educational process.
Extensive Online Tutorials and Documentation
To assist students in learning the software, SolidWorks offers a wealth of online tutorials, documentation, and video guides. These resources ensure that students have access to thorough learning materials by covering a range of subjects, from fundamental functionality to cutting-edge techniques. The tutorials provide detailed instructions, real-world examples, and hints and tips to improve learning and SolidWorks proficiency.
SolidWorks Community and User Forums
Students, professionals, and enthusiasts make up the user community of SolidWorks, which is thriving and active. Students can connect, work together, and seek advice on discussion boards and forums online. Students can ask questions, share their experiences, and benefit from the community's collective wisdom and specialization in SolidWorks. For students studying architecture, this sense of community promotes a supportive learning environment.
SolidWorks offers a certification program that enables students to attest to their proficiency with the program. Students can demonstrate their expertise to potential employers and stand out in the job market by obtaining a SolidWorks certification. The certification program has several levels, giving students a clear path for developing their skills and earning credentials that are acknowledged in the industry.
SolidWorks User Events and Training Programs
Worldwide user conferences, seminars, and training sessions are held by SolidWorks. These gatherings give architecture students the chance to meet business professionals, take part in workshops and presentations, and keep up with SolidWorks' most recent developments. By taking part in these activities, students can broaden their horizons, learn about applications in the real world, and be stimulated to be innovative and creative.
Conclusion:
SolidWorks stands out as the best option for architecture projects thanks to its robust and user-friendly design environment. It is the perfect tool for students to use as they begin their architectural design journey because of its user-friendly interface, parametric modeling capabilities, large tool library, and realistic visualization features. Through online tutorials, a vibrant user community, certification programs, and user events, SolidWorks offers invaluable support, ensuring that students have access to the tools they need to succeed in their studies and get ready for a rewarding career in architecture. SolidWorks is not only a cost-effective option, but it also provides a wide range of features, is well-known in the industry, and presents opportunities for skill advancement. Students can improve their design capabilities, streamline their workflow, and develop the skills required for success in the architecture and design industries by selecting SolidWorks and making use of the available assignment help.